Kelly L. Romeo CAE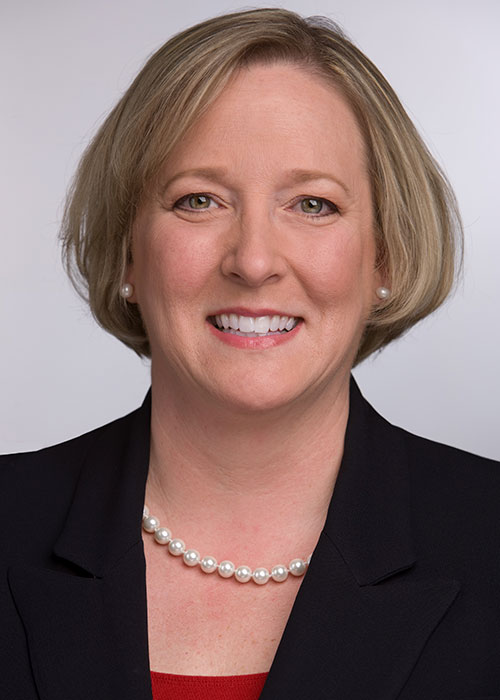 Vice President
E-Mail:
kelly@alta.org
Phone:
202-296-3671 Ext. 224
Contact Me About:
Industry Technology, MISMO, PRIA, ALTA/ACSM Surveys, Policy Forms
Committee Liaison:
Bylaws Committee
,
Forms Committee, Title Insurance
,
Information Security Committee
,
Liaison Committee with the NSPS
,
Real Property Records Committee
,
State Executives
As Vice President of the American Land Title Association, Kelly is a member of ALTA's Executive and Leadership Teams and works on a number of interesting priorities for ALTA and the industry.

Kelly provides oversight and strategic guidance to ALTA's technology and information services departments, ALTA's Land Title Institute, and the ALTA Registry. She serves as the Association Secretary and as primary staff liaison to a number of committees including Bylaws, Information Security, Policy Forms, Real Property Records, and the Liaison Committee with the National Society of Professional Surveyors (NSPS).

Kelly has been with ALTA for more than 25 years and counts among her accomplishments the operationalization of the ALTA policy forms licensing program, the development of the ALTA Registry, and the initial launch of ALTA's website and eCommerce platforms. Starting your career in 1993 has its privileges! The work she enjoys most is administering the Myers-Briggs Type Indicator for staff colleagues and providing tools to help everyone work better together.

In addition to her ALTA roles and responsibilities, Kelly has served as a member of the Property Records Industry Association (PRIA) Board of Directors for more than a decade and continues her service as a member of the PRIA President's Council of Advisors. She also served as a member of the Mortgage Industry Standards Maintenance Organization's (MISMO's) Residential Governance Committee for more than a decade and continues her service as a member of the MISMO Membership & Revenue Committee.

Kelly may occasionally joke that she does this work to "keep the world safe for title insurance" but title insurance serves a most important role to manage the risk underlying mortgages — supporting both lending and property ownership. There's almost nothing more critical to supporting our economy and keeping money moving through the system than title insurance.

Kelly and her husband, Rich, moved to Las Vegas in 2015 and enjoy hosting friends, family, and the occasional coyote. The summer heat is no trouble at all, especially compared to DC traffic!