Christopher Morton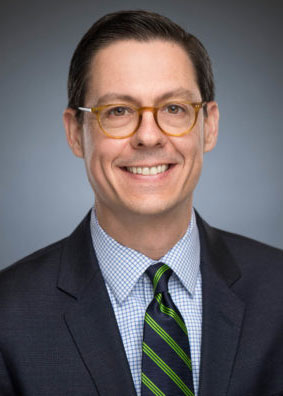 Senior Vice President of Public Affairs & Chief Advocacy Officer
E-Mail:
cmorton@alta.org
Phone:
202-296-3671 Ext. 215
Contact Me About:
Federal Legislation, Federal Regulation, NAIC
Committee Liaison:
Public Affairs Steering Committee
Chris Morton is the Senior Vice President of Public Affairs for the American Land Title Association (ALTA) a national trade association representing title insurance companies, title and settlement agents, independent abstracters, title searchers and real estate attorneys who protect real property owners and mortgage lenders against losses from defects in titles. A member of the organization's Executive Team, Morton leads ALTA's policy development, political engagement and lobbying strategy. Working closely with senior leaders across the association and industry who engage in coalitions, campaigns and strategic communications, his goal is to promote and enhance the title industry's role in protecting consumers in the efficient and secure transfer of real estate.

A seasoned professional with more than 25 years of experience in the financial services arena, Morton has demonstrated success in numerous legislative and regulatory affairs leadership roles.

Prior to joining ALTA, he served as Executive Vice President, Government Affairs and Business Strategy at the Association for Advanced Life Underwriting (AALU), acting as a principal liaison to Congress on behalf of the nation's top life insurance producers and distribution partners.

During his time at AALU, Morton led a team that achieved numerous advocacy wins on behalf of the life insurance profession and industry, having an influential role in major legislative undertakings, such as the Dodd Frank Act, Tax Cuts and Jobs Act and SECURE Act, a major retirement security initiative, among others.

Previously, he was a senior analyst and advisor in the Business Strategy Group at Fannie Mae. In this role, Morton was responsible for providing leadership and strategic direction to the company's senior executives on a broad array of public policy challenges affecting Fannie Mae's business and markets.

Morton also served as a policy advisor and senior member of the management team at the Federal Housing Finance Board, an agency responsible for supervising the Federal Home Loan Bank System, a government-sponsored cooperative of 12 regional wholesale financial institutions with $1 trillion in assets and more than 8,000 members nationwide.

A native of Chicago, Morton received a Master's Degree in Public Policy from the University of Chicago, where he was editor of the Chicago Policy Review. He graduated with honors from Northwestern University, where he received his Bachelor's Degree in Political Science.