Third Party
Downloads are only available to ALTA Members. If you are a member Please Log In
Go To:
Handout
Your Mortgage Closing Checklist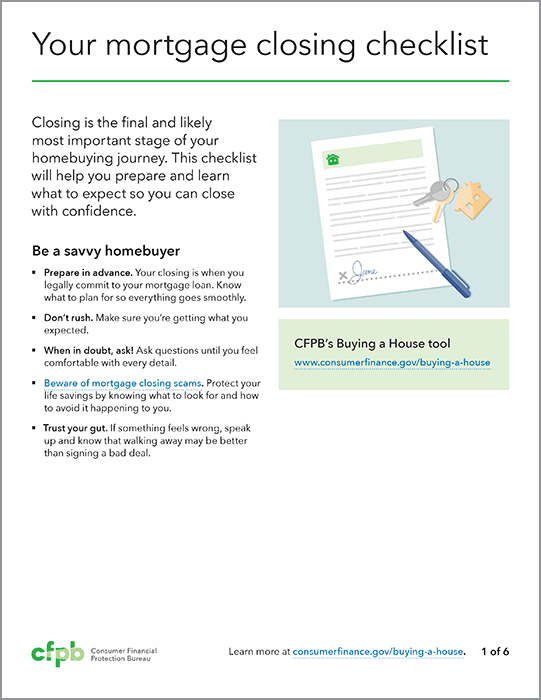 Closing is the final and likely most important stage of your homebuying journey. This checklist will help you prepare and learn what to expect so you can close with confidence.
Video
What Homebuyers Need to Know about Mortgage Scams — consumerfinance.gov
Homebuyers, here are 4 steps to help protect yourself against mortgage scams that can rob you of your life savings.