Downloads are only available to ALTA Members. If you are a member Please Log In
Go To:
Handout
Learn to Best Explain Our Industry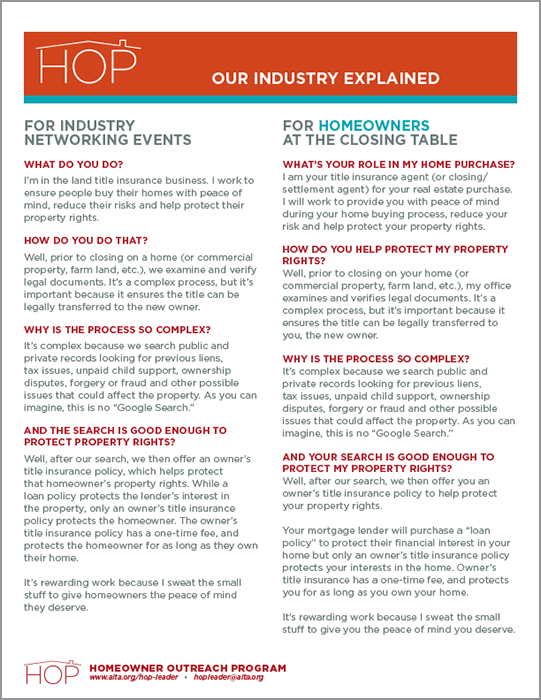 HOP
Leaders
Only
This popular handout is used for 2 mock conversations. The first is with a homeowner at the closing table and the second is for use at a networking event. This handout is great for walking through our industry: what we do and how it benefits our customers.
Letter to Homeowner Explaining Title Insurance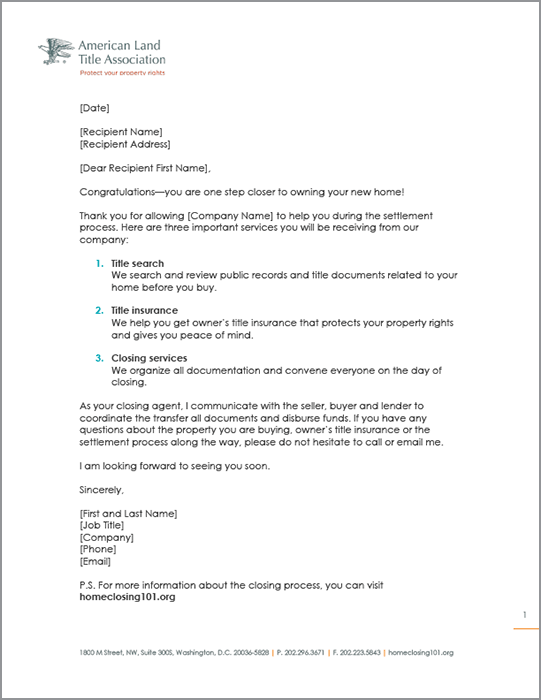 Don't know where to start with your customers? Here is a great place!