Spanish Language Suite
Downloads are only available to ALTA Members. If you are a member Please Log In
Go To:
ALTAprints
7 Reasons Everyone Needs Title Insurance (Spanish)
Purchasing a home a home is an exciting and emotional time for many people. This educational one-pager walks through 7 reasons why a homeowner should make sure they get owner's title insurance.
Blueprint (Spanish)
Drive home the message that, as long as you own your home, owner's title insurance protects your property rights for a lifetime of peace of mind.
Forcefield (Spanish)
Title insurance is a forcefield against many issues that can arise and owner's title insurance protects you from costly hidden problems.
Realtor Rack Card (Spanish)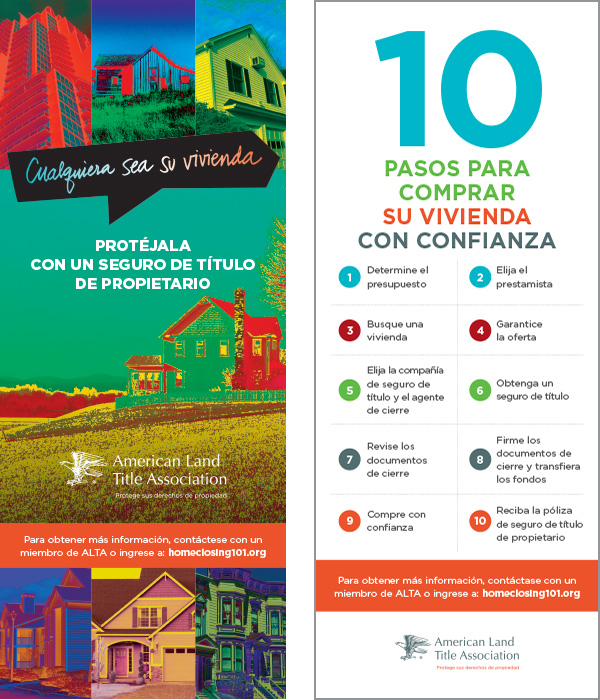 This Realtor®-facing rack card boils down the steps to purchasing a home, and gets t the point of protecting your home with owner's insurance.
What Realtors Should Know (Spanish)
This Realtor® facing education flyer lets your Realtor customers know they are the expert that homeowners look to for advice. Owner's title insurance is one of those items often misunderstood by homebuyers at closing, yet its value is tremendous.