REALTORS
Title agents and underwriters know that REALTORS® are an integral part of the real estate transaction services industry. ALTA has created this free set of documents, videos and other resources for you to use to educate consumers about the benefits of title insurance.
ALTAprints
REALTOR Wire Fraud Rack Card
Mortgage Closing Scams is one of the single costliest forms of fraud a homebuyer can fall victim to. This rack card is meant to be handed out any homeowner who is ready to purchase a home.
10 Steps to Buy Your Home with Confidence
Breakdown the complex process to buying a house into 10 bite size steps.
FAQ's of Title Insurance
ALTA created this brandable educational flyer to help consumers understand the importance of title insurance. "A home is the single largest investment most of us will make in our lives. To buy with confidence, get owner's title insurance. It's a smart way to protect your property from financial claims."
FAQs of Title Insurance
Canvassing a neighborhood? Brand this doorhanger with your company logo and contact information. The doorhanger answers some basic questions new homeowners may have about title insurance.
What Every REALTOR® Should Know About Owner's Title Insurance
Owner's title insurance is one of those items often misunderstood by homebuyers at closing, yet its value is tremendous.
Presentation Resources
Homeowner Checklist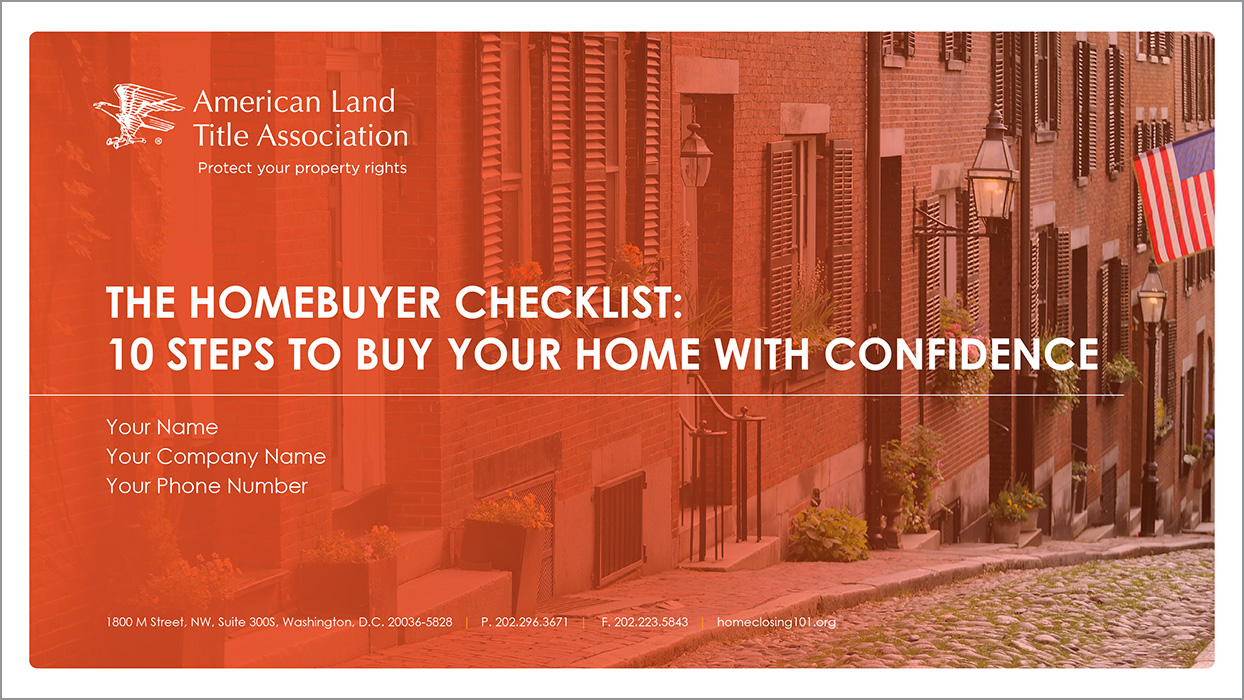 This customizable presentation is based on the 10 major steps to purchasing a home. Look in the notes section for tips on presenting each slide.
Internal Training
Make Your Marketing Soar With Digital Advertising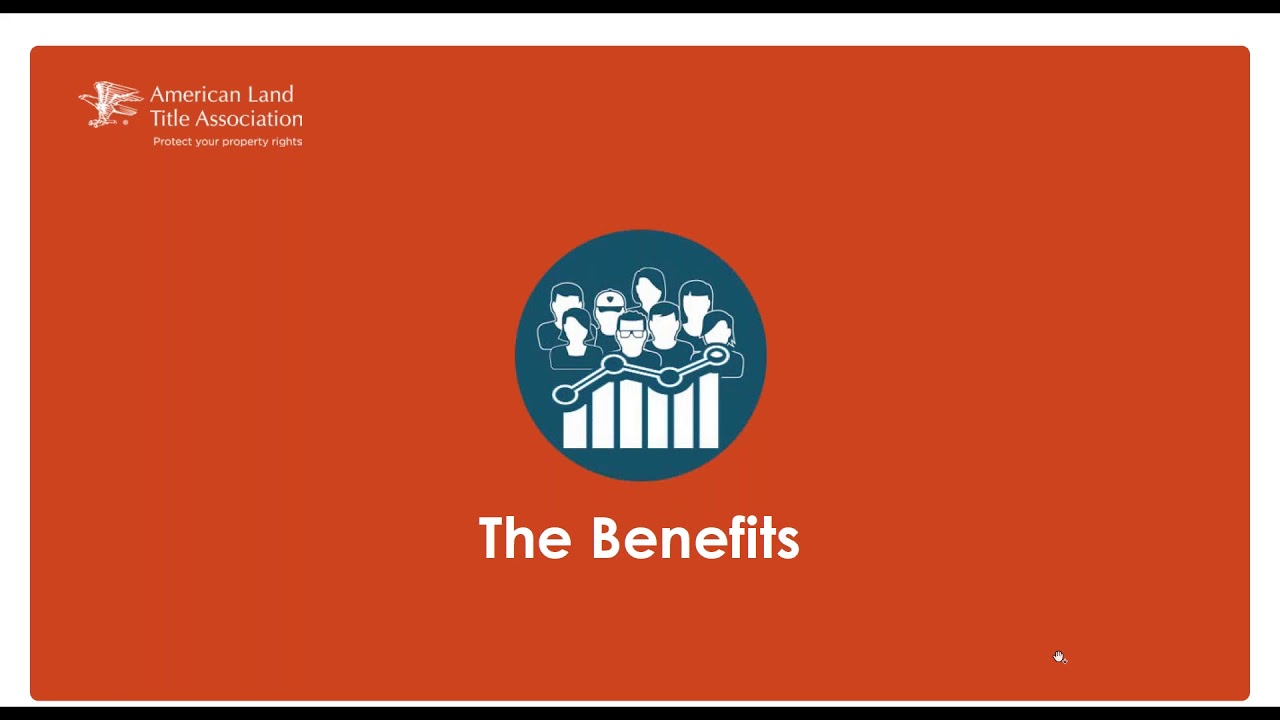 The internet has changed the way that people shop for everything—including real estate. Digital marketing is the best way to engage customers in the electronic age. While terms such as "costs-per-lead" to "ad servers" may be overwhelming, getting into this space is vital for companies wanting to stay relevant.
3rd Party Resources
What Homebuyers Need to Know about Mortgage Scams — consumerfinance.gov
Homebuyers, here are 4 steps to help protect yourself against mortgage scams that can rob you of your life savings.
Your Mortgage Closing Checklist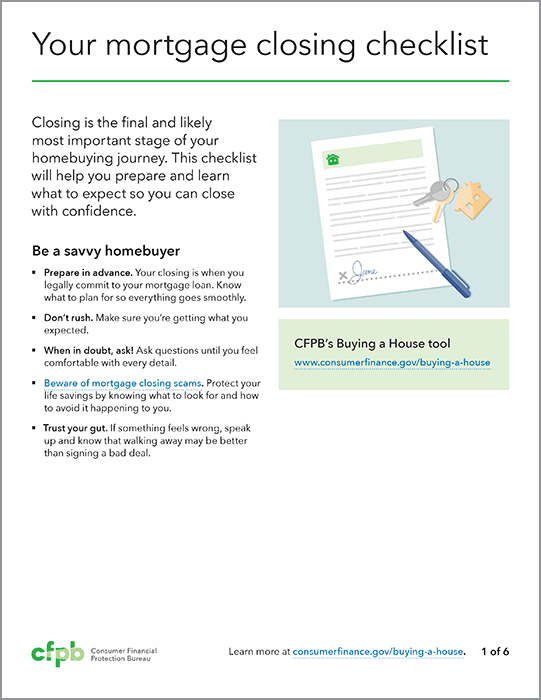 Closing is the final and likely most important stage of your homebuying journey. This checklist will help you prepare and learn what to expect so you can close with confidence.