Reach Regulators
Downloads are only available to ALTA Members. If you are a member Please Log In
Go To:
ALTAprints
Poster - You Serve, We Protect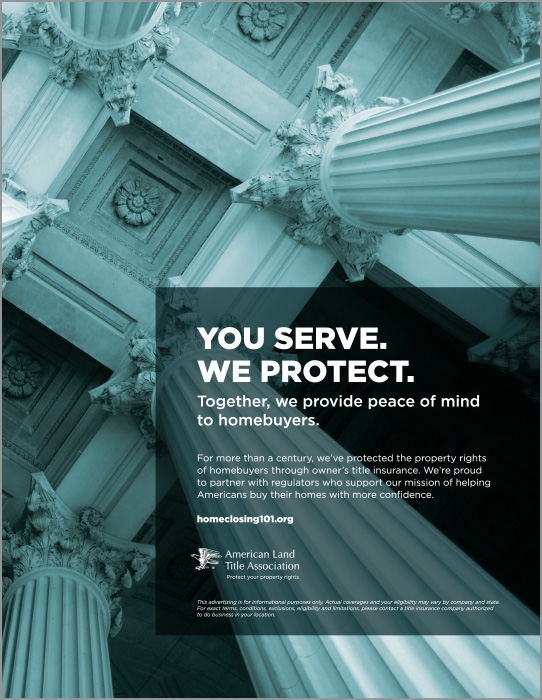 Bring this poster to your next department of insurance presentation. The message acknowledges that we are in a partnership to protect consumers in the real estate transaction and fighting for the same team.
You Serve - We Protect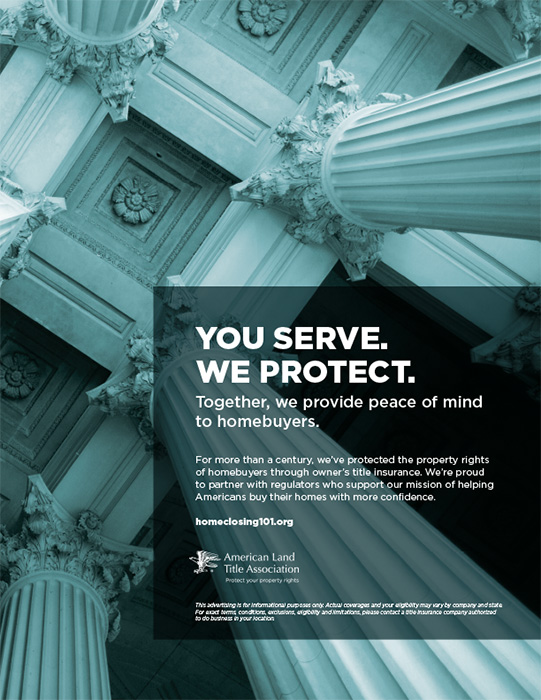 A great visual to use if you are meeting with regulators in your area. You can also purchase a poster version as well.
Digital Media
Protect Your Property Rights
This five-minute segment on PBS' Spotlight On features ALTA 2019 President Cynthia Durham Blair NTP offering her perspective on the benefit of title insurance and why homeowners need this protection when buying a home.