Digital Marketing
Downloads are only available to ALTA Members. If you are a member Please Log In
Digital Advertisement
Clients Shouldn't Have To Fight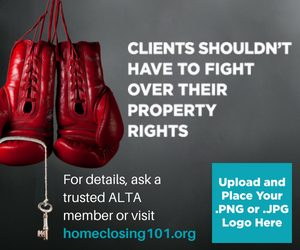 Home Is Where The Heart Is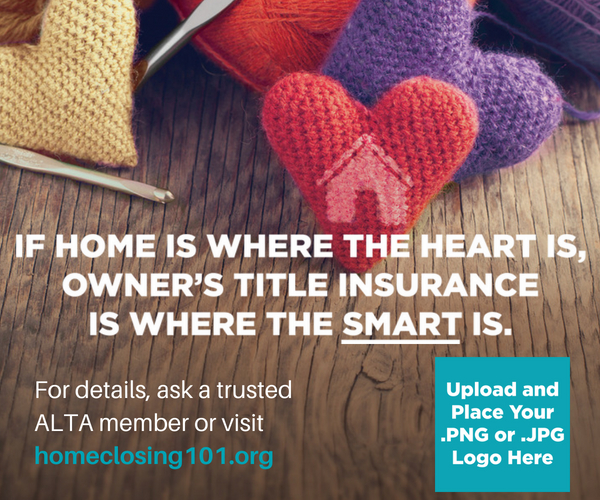 The Last Thing You Want is a Deal to Crumble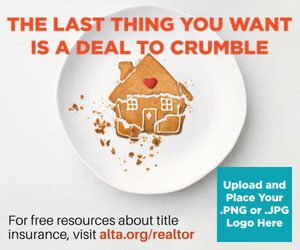 Clients Shouldn't Have To Fight

Home Is Where The Heart Is

The Last Thing You Want is a Deal to Crumble

Clients Shouldn't Have To Fight

Home Is Where The Heart Is

The Last Thing You Want is a Deal to Crumble
Home Is Where The Heart Is

The Last Thing You Want

Video
5 Reasons You Need Title Insurance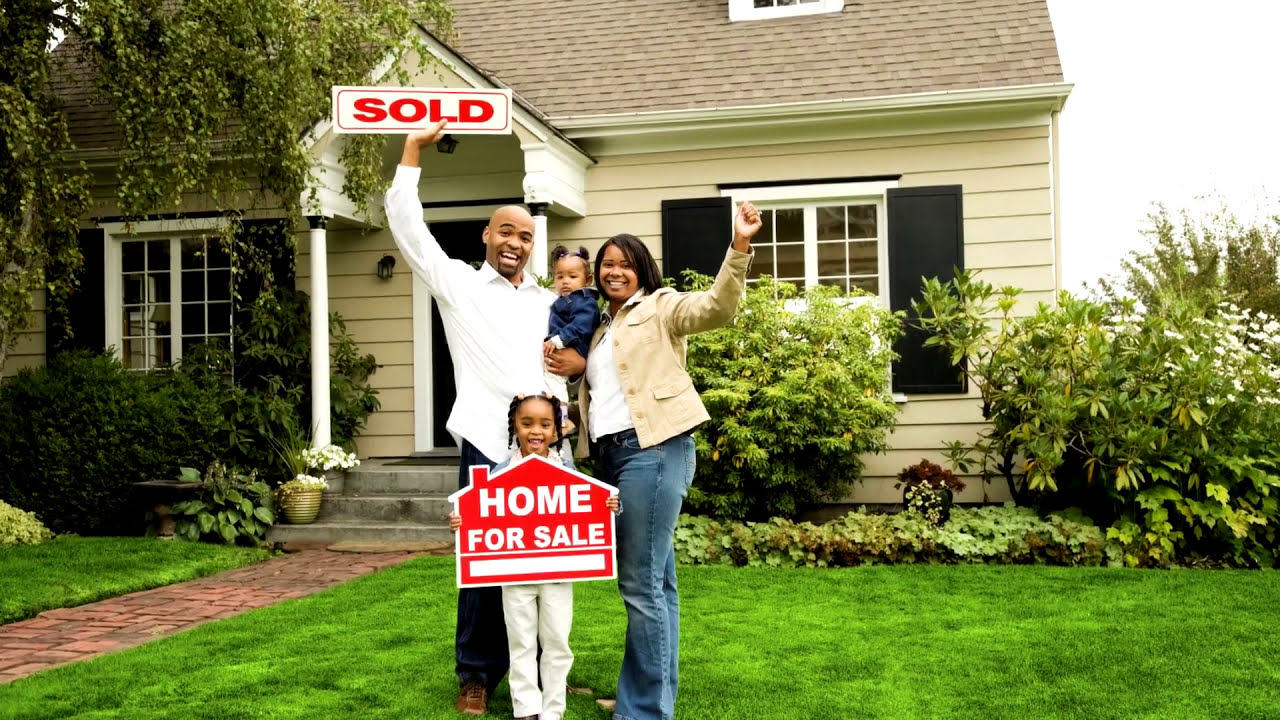 This is great for real estate and lender education, posting on the consumer page of your website and social media content.
Download ZIPped Video
ALTA Woman on the Street - What is Title Insurance?!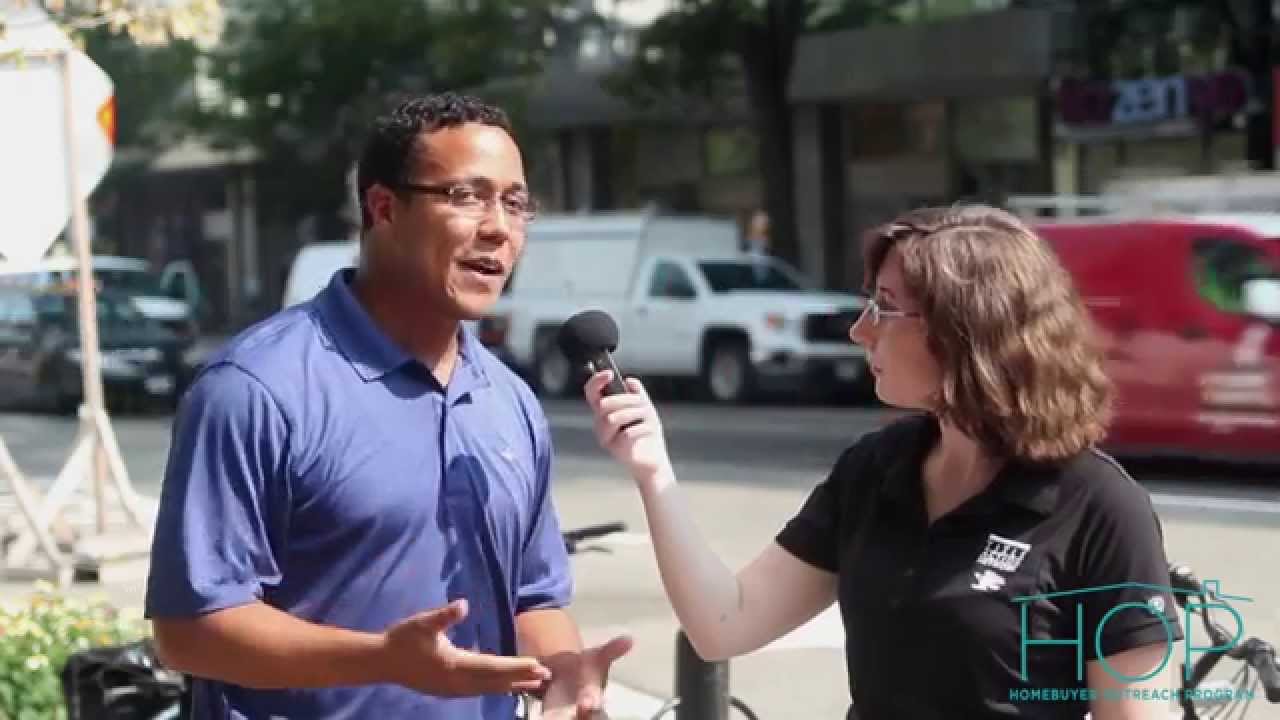 You think everyone buying a home knows what title insurance is? Share this video with your staff to align their understanding of what consumers know about title insurance.
Don't Let Your Deal Crumble at Closing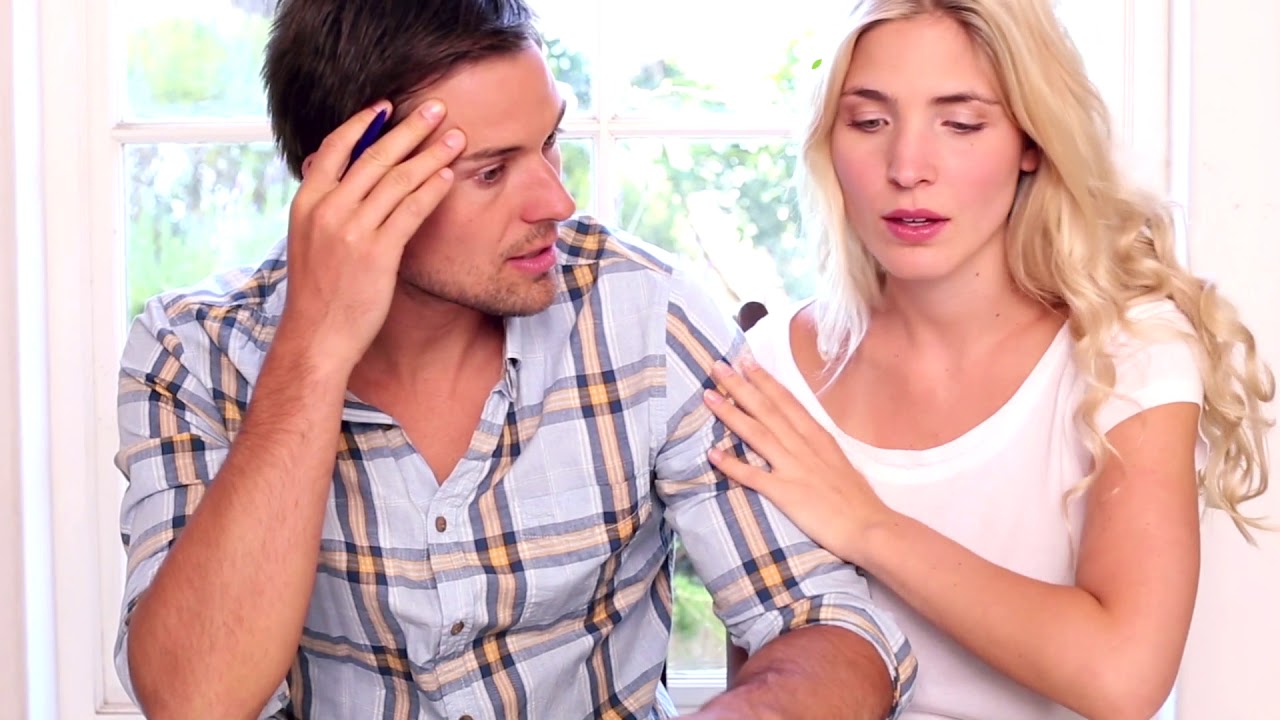 This video is specifically for use with real estate agents. No agent wants the deal to crumble at the closing because of errors or unanswered questions. Encourage your agents to view this video to be a more credible source with their customers.
Download ZIPped Video
Protect Your Money From Wire Fraud Schemes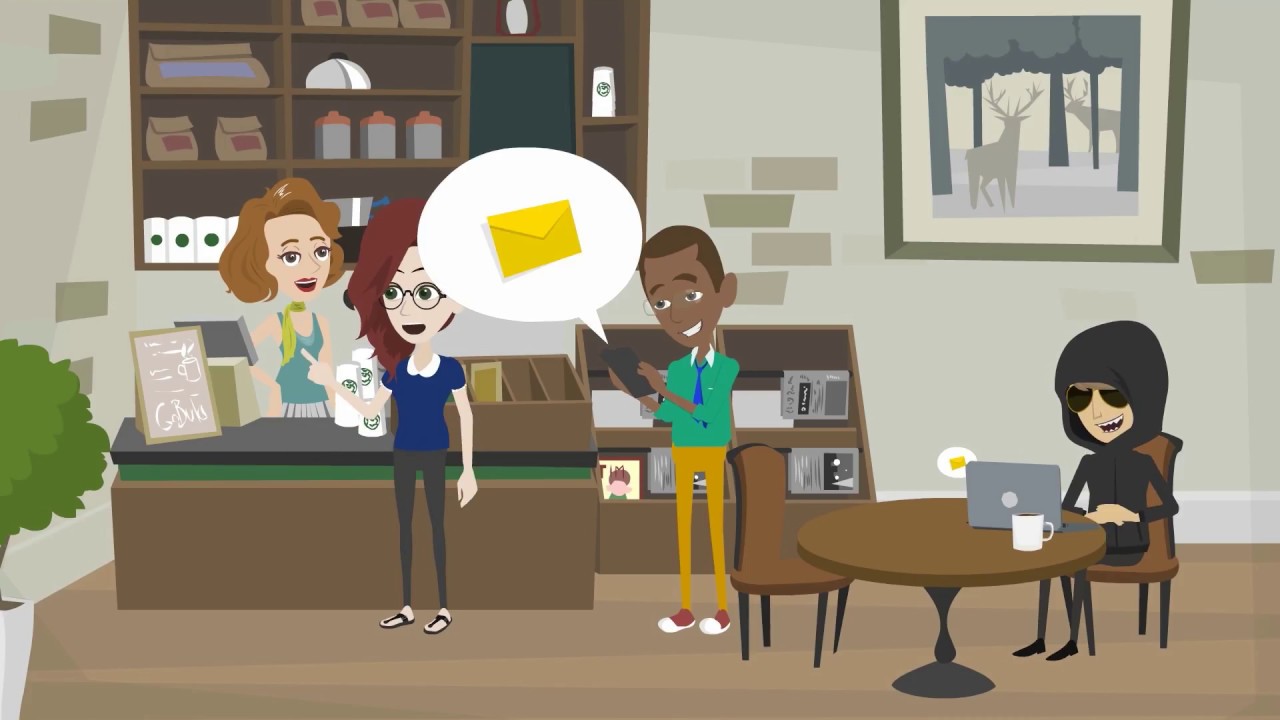 It's important to educate everyone in the real estate community about the wire fraud schemes that exist and how to protect our customers. Share this video on your website or use as a conversation starter with potential customers.
Download ZIPped Video
Protect Your Property Rights
This five-minute segment on PBS' Spotlight On features ALTA 2019 President Cynthia Durham Blair NTP offering her perspective on the benefit of title insurance and why homeowners need this protection when buying a home.
Title Insurance is Where the Smart Is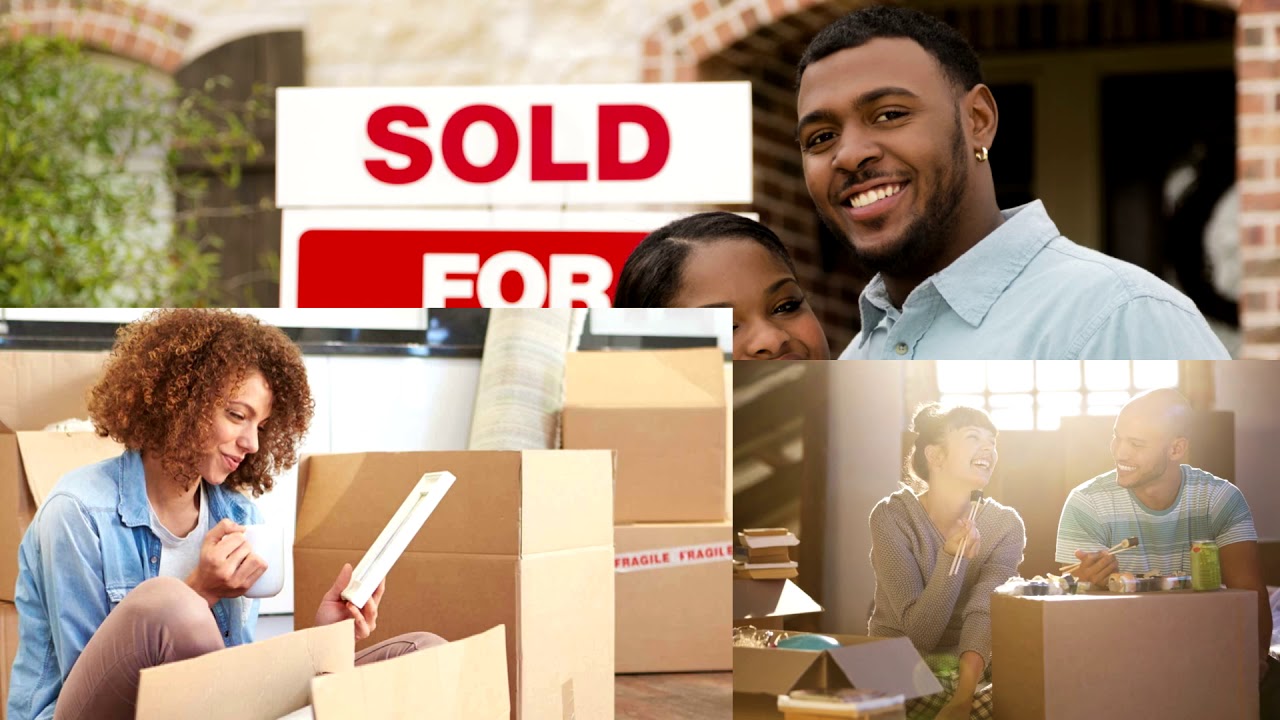 Use this video for a first time homebuyer seminar or provide to your lender and real estate agents to help answer the questions they get from their customers about what title insurance is and who it protects.
Download ZIPped Video
Blog Post
7 Reasons Why Every Homebuyer Needs Owner's Title Insurance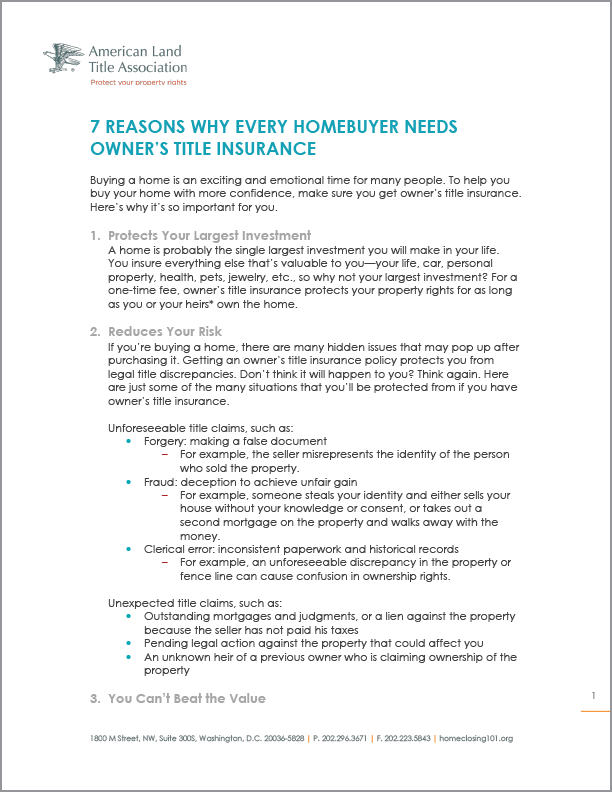 Closing Time: 6 Steps Every Homebuyer Should Expect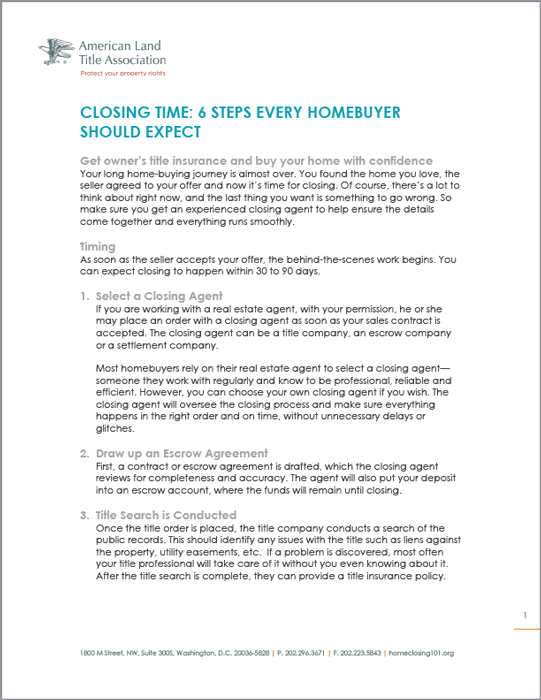 How Title Insurance Protects All Homebuyers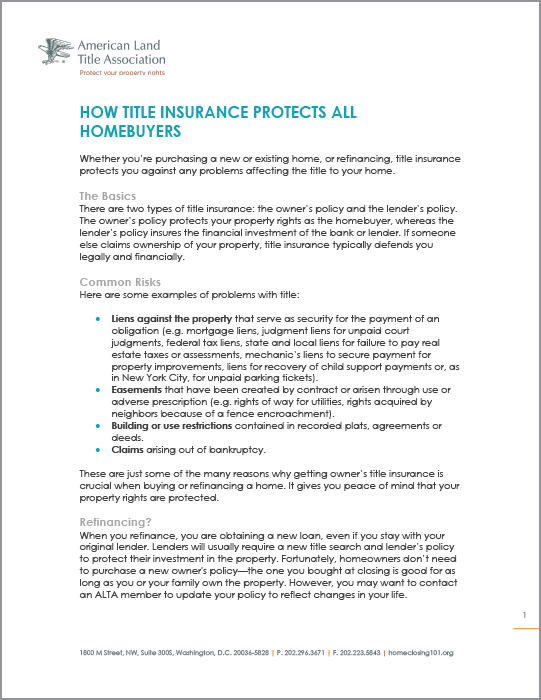 The FAQs of Title Insurance For Homebuyers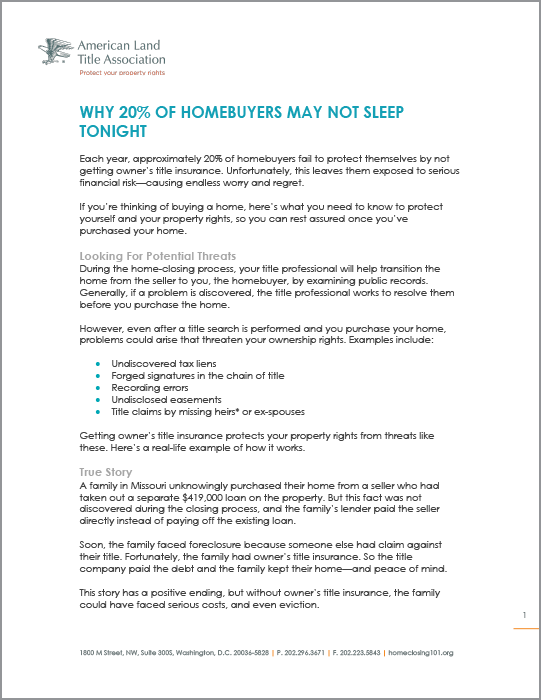 What Every REALTOR® Should Know About Owner's Title Insurance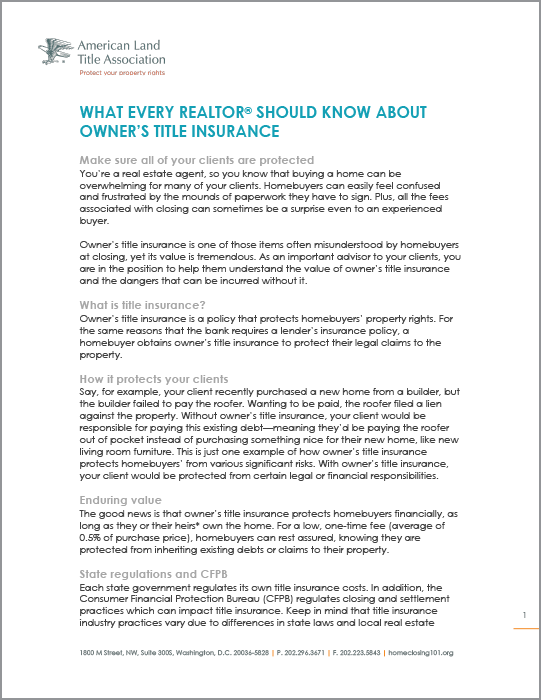 Why 20% of Homebuyers May Not Sleep Tonight