ALTA's Land Title Institute has created training videos to educate your employees about the land title industry. Titles are available in DVD or streaming formats and may be purchased individually or as a complete LTI Training Library at a substantial discount. Handout materials, where applicable, are included on a companion CD, so they'll always be handy. Visit the ALTA Online Store for purchase details or print our PDF Order Form if you prefer.
Make LTI Part of Your Training Program
It's easy to see how LTI's training videos can be an integral part of your employee training program. Along with orientation, on-the-job training, distance learning, and team building exercises, LTI's training videos will help you get employees on the road to success in your company. Check out LTI's Model Training Program for your employees and incorporate LTI into your training program today!
Educational Training Videos from ALTA's Land Title Institute
Click play on any of the video thumbnails to watch a preview. Once you have purchased the video click "Watch Video" to view the full video.
Claims Awareness
Through dramatic examples of troublesome mistakes this program stresses the role of title insurance in the land transfer process and emphasizes hazards from title claims such as mechanic's liens, missed easements and more.
Purchase this Video Watch this Video
The Need for Land Title Services
This educational video is a great companion to Principles of Title Searching. This video provides an orientation to the broad scope of the title industry, sharing the fundamentals of title searching, explaining the important responsibility title employees have in accurately describing and financially protecting property rights, and creating a visual image of the process of land transfers.
Purchase this Video Watch this Video
The Policy Detectives
The Policy Detectives: An Introduction to ALTA's 2006 Loan and Owner?s Policies explains the five primary parts of ALTA®'s 2006 Loan Owner's Policy jackets, including Covered Risks, Exclusions from Coverage, Conditions, and Schedules A & B. Provides sample ALTA® 2006 Loan and Owner's Policy Forms.
Purchase this Video Watch this Video
The Principles of Title Searching
This video will provide employees with an understanding of the general procedure of searching a title. Newly hired employees in particular will benefit from this program.
Purchase this Video Watch this Video
This Land is My Land, That Land is Yours
Provides clear explanations of legal descriptions, such as metes and bounds, rectangular method and subdivisions used throughout the US; Concept definitions including bearings, quadrants and courses; Also an overview of quarters, irregular parcels and curves
Purchase this Video Watch this Video
TILA-RESPA Disclosures and Rule Training
This 2 1/2 hour training addresses the economic factors that led to passage of the Dodd-Frank legislation, the establishment and goals of the CFPB, key components of the CFPB Rule, related regulatory action impacting your business, and how you can help your customers prepare for implementation. Also included is a detailed review of the new Loan Estimate and Closing Disclosure.
Purchase this Video Watch this Video
Ready to Buy?
Need More Information?
Please visit the ALTA Online Store to order LTI educational videos.
Prefer to purchase off-line? Download the PDF Order Form and pay by check or credit card.
Questions about the LTI products & services? Contact us at education@alta.org or call 800-787-2582 for more information.
Staff Contacts
---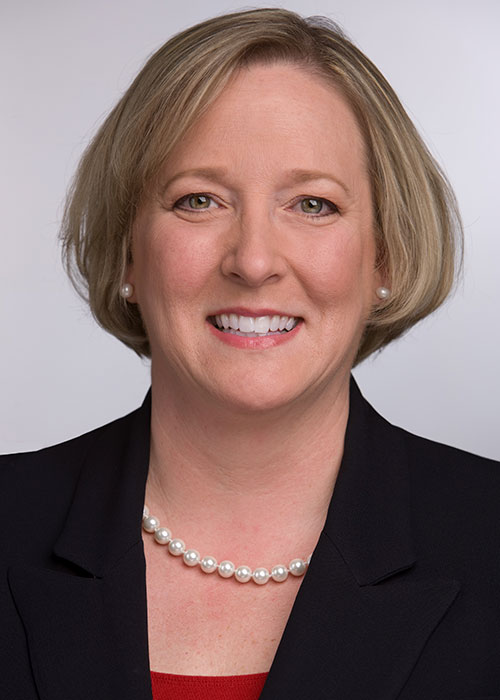 Vice President
Kelly L. Romeo CAE
E-Mail:
kelly@alta.org
Phone:
202-296-3671 Ext. 224
Contact Me About:
Industry Technology, MISMO, PRIA, ALTA/ACSM Surveys, Policy Forms
Committee Liaison:
ALTA/NSPS Survey Work Group
,
Bylaws Committee
,
CISO Council
,
Existing Forms Subcommittee
,
Forms Committee
,
Homeowner's & ECRLP Subcommittee
,
Information Security Work Group
,
Operative Law Subcommittee
,
Real Property Records Committee
,
State Executives
,
Style Subcommittee
---