Real Property Records Committee
The purpose and scope of work of this committee is to:



Monitor and report to the title industry on organizations with interests and activities relevant to public land records such as the International Association of Government Officials (iGO), the Property Records Industry Association (PRIA), and the Association for Title Management (ATIM).


Inform and educate ALTA members and other committees on legal, regulatory, technological, and public policy developments which affect the land title industry's timely and cost effective access to land records that are reliable, complete, and accurate.


Support ALTA members, industry partners, and government organizations in the development of efficient, reliable, and accessible public recordation systems and practices which support the safe and efficient transfer of real property.


Please Log In to view Working Documents.
Chair
David A. Floyd
Chief Product Officer
NextAce
9450 E. Jewell Ave. #A
Denver, CO 80247
Phone:
714-953-9300
Fax:
714-953-9310
E-mail:
david.floyd@nextace.com
---
Vice Chair
Patrick T. Roe
General Manager
Signature Information Solutions, LLC
PO Box 8488
300 Phillips Blvd., Ste. 400
Trenton, NJ 08650-0488
Phone:
609-865-5815
Fax:
609-883-0677
E-mail:
proe@signatureinfo.com
---
Members
Linda J. Aparo NTP
Director of Sales and Marketing
reQuire, LLC
Virginia Beach, VA

---
Nancy J. Appleby
Appleby Law, PLLC
Alexandria, VA

---
Marc L. Aronson
President & CEO
Pennsylvania Association of Notaries
Pittsburgh, PA

---
---
Deborah S. Bailey Esq.
Managing Member
Bailey Helms Legal
Roswell, GA

---
Brian Blackman
Chief Operating Officer
WACO Title Company
Springdale, AR

---
Jennifer Cruise

New York, NY

---
---
Edward C. Eastman Jr.
Executive Director
New Jersey Land Title Association
Freehold, NJ

---
Nancy C. Farrell
President
Venture Title Agency
Patchogue, NY

---
Alicia M. Fisher
Title Plant
Alaska Escrow & Title Insurance Agency, Inc.
Auke Bay, AK

---
---
Lindsay R. Hall Harrison
Underwriting Counsel
Alliant National Title Insurance
Oviedo, FL

---
Dean G. Hoag Jr.
CEO
The Title Resource Network
Sioux Falls, SD

---
Carolyn Hoyer-Abbinante
President
Wisconsin Title Service Company, Inc.
Waukesha, WI

---
---
Cindy Immonen NTP, CLTP
VP, State Agency Representative.
Fidelity National Financial, Inc.
Livonia, MI

---
Randy Kamstra
Venture Title, Inc.
Forest Lake, MN

---
Deb Karlson
Commercial Title Officer
First American Title Insurance Company (National Commercial Services)
Minneapolis, MN

---
---
Gorkem Kuterdem
SVP & Chief Technology Officer
WFG National Title Insurance Company
Portland, OR

---
Mark A. Ladd
VP-Regulatory & Industry Affairs
Simplifile, LC
Provo, UT

---
Eileen K. LaPlante
Director of Operations
Bell Title Company, LLC
Okemos, MI

---
---
Jerry Lewallen
President
eRecording Partners Network
Minneapolis, MN

---
Cynthia Martin
VP, Sr. Corporate Underwriting
First American Title Insurance Co (Agency Division)
Wexford, PA

---
Steve McDonald
National Accounts Director
Simplifile, LC
Provo, UT

---
---
Michael Moss
Claims Atty & Underwriting Cnsl
Iowa Title Guaranty
Des Moines, IA

---
Yianni Pantis
Associate General Counsel
CoreLogic
Irvine, CA

---
Lance R. Pomerantz
Attorney at Law
Lance R. Pomerantz, Attorney at Law - Land Title Law
Sayville, NY

---
---
Christa Porth
Director of Agent Services
Overbrook Title Company, Inc.
Columbia, SC

---
Craig Rants
VP, Title Operations
Land Title Guarantee Co.
Greenwood Village, CO

---
Penny Reed CMB
SVP
Wells Fargo
Edina, MN

---
---
William J. Richardson
Office Manager
Liberty Title Agency, Inc. dba Zing Title Agency
Delray Beach, FL

---
Stephen D. Ruben
Attorney
Credit Union Title, LLC
Rockville, MD

---
Chris H. St. John KTP, NTP
President
Lawyers Title of Topeka, Inc.
Topeka, KS

---
---
Robin Teincuff
Director of Product Management
Ernst Publishing Company, LLC
Half Moon Bay, CA

---
Karl R. Trottnow
County Account Manager
Simplifile, LC
Provo, UT

---
Deborah A. Wiley NTP
Agency Account Manager
First American Title Insurance Co (Agency Division)
Grand Rapids, MI

---
---
Stephanie W. Windham
Partner
Beck, Owen & Murray
Griffin, GA

---
Bill Wooten
Vice Pres
Fidelity National Title Albuquerque - 8500 Menaul Blvd. NE Suite B150 NM 87112
Albuquerque, NM

---
Elizabeth J. Wysong Berg ITP, NTP
NE Region Underwriting Counsel
Agents National Title Insurance Company
Indianapolis, IN

---
---
Elizabeth J. Young
VP & Sr. Underwriting Counsel
Westcor Land Title Insurance Company
Norton, MA

---
Staff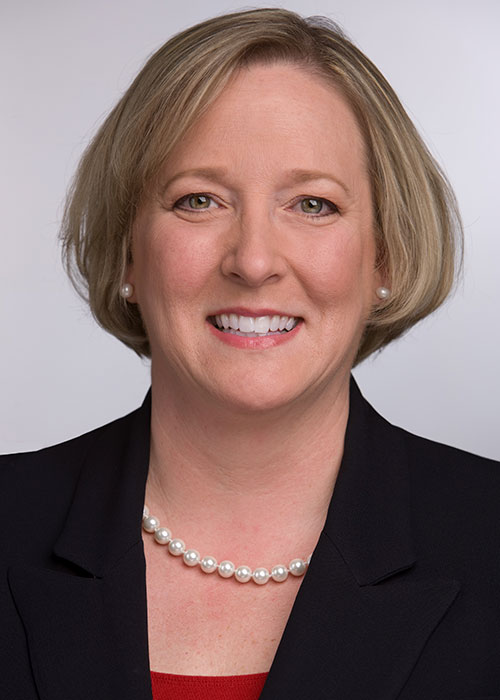 Kelly L. Romeo CAE
Vice President
American Land Title Association
1800 M St NW
Ste 300 South
Washington, DC 20036-5802
Phone:
202-296-3671 x224
Fax:
202-223-5843
E-mail:
kelly@alta.org
---