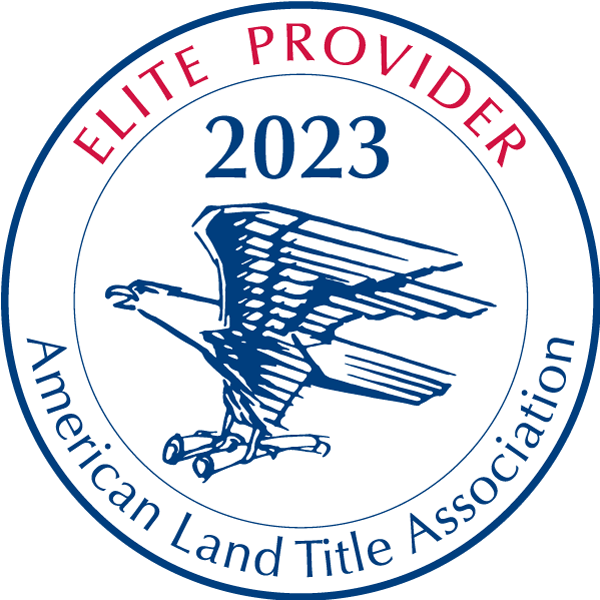 The Elite Provider Program is comprised of premier service providers that are committed to offering comprehensive benefits to the title insurance and settlement services industry. Elite Providers promote the highest industry standards and provide effective solutions for ALTA members' critical needs.
The Elite Provider Program involves an extensive application process that requires applicants to submit:
Recent summary of financial information
Multiples references from current ALTA members
Benefit/discount offered exclusively to ALTA members
Benefits Include
Company name at the top of the ALTA Marketplace
Complimentary ALTA Marketplace premium subscription to add photos/videos/references
Link on the ALTA Best Practices webpage to direct members to elite provider service providers
Company Profile highlighted once a year in TitleNews Online
Special consideration for speaking engagements or article submissions
Elite Provider designation on booth space at ALTA SPRINGBOARD and ALTA ONE (booth space sold separately)
A press release announcing the acceptance into the program
Qualifications
To qualify for the Elite Provider Program, applicants must be provide 10 references of clients that are current ALTA members. Applicants must complete the Elite Provider Application and acceptance into the program is subject to approval by the Elite Provider Staff Team.
As part of the application, applicants must submit detailed information about the benefits they will offer ALTA members, their five most recent balance sheets demonstrating the financial stability of the applicant, and a list of ten references. Applicants will be assessed based on their financial strength, their commitment to the overall industry, their national distribution capabilities, and the reference checks with existing customers.
Upon acceptance into the Elite Provider Program, members will be required to sign additional agreements with ALTA. Such agreements are subject to annual review by the Elite Provider Staff Team and membership rights may be withdrawn at any time if problems arise with the company's product or services.
Cost
The annual membership for the Elite Provider Program is $5,000; this includes a $100 nonrefundable application fee.