Government Affairs Committee
The purpose and scope of work of this committee is to:



Recommend to the Board of Governors positions and involvement in federal and state governmental activities affecting the land title industry.


Develop and implement strategy and tactics in accordance with the bylaws to facilitate legislative/regulatory objectives.


Maintain a positive profile with allied organizations, working toward developing effective, cooperative relationships on legislative and regulatory initiatives of mutual interest to ALTA and the allied organizations.


Analyze and monitor federal and state governmental activities that would have a substantial impact on the land title industry.


Establish and maintain legislative and regulatory contacts at federal and state levels and coordinate such efforts with Association members.


Assist in the organization and program content for federal, state and regional land title seminars.


Provide speech content and articles to assist Association chair officers, affiliated state/regional association executives and others in describing legislative/regulatory proposals affecting the land title industry.


Please Log In to view Working Documents.
Chair
James C. Lamphere
VP, Title and Escrow
HomeServices of America, Inc.
333 S 7th St
Ste 2700
Minneapolis, MN 55402-2438
Phone:
612-336-5514
Fax:
952-928-5199
E-mail:
jimlamphere@homeservices.com
---
Members
Lindsay Bagaporo
Fidelity National Title
Los Angeles, CA

---
John T. Beard
Abstracter
Marshall County Abstract Co., LLC
Madill, OK

---
Mark Bennett CAE, IOM
Executive Director
Ohio Land Title Association
Columbus, OH

---
---
Cynthia D. Blair NTP
Attorney/Member
Blair Cato Pickren Casterline, LLC
Columbia, SC

---
Ron Blitenthal
SVP, Chief Regulatory Counsel
Old Republic National Title Insurance Company
Tampa, FL

---
Alex Brown
Managing Attorney
Opendoor West, LLC
Duluth, GA

---
---
Samantha Budzyn
Director of Special Projects
Amrock Inc.
Detroit, MI

---
Patrick Buell
Vice President
The Title Company
Fargo, ND

---
William Burding Jr., NTP
EVP/General Counsel
Orange Coast Title Company
Santa Ana, CA

---
---
Charles C. Cain
Executive Vice President
WFG National Title Insurance Company
Portland, OR

---
Brenda Cannon
Alliant National Title Insurance
Oviedo, FL

---
Maritoni Carlos Esq.
VP Commercial Counsel
Westcor Land Title Insurance Co. - New York Regional Office
Melville, NY

---
---
Vincent G. Danzi
SVP, Senior Counsel
First Nationwide Title Agency, LLC
Uniondale, NY

---
Pamela P. Day
Owner
Day Title Services, LC
Richmond, VA

---
Aaron Day
Dir. of Gov. Affairs & Counsel
Texas Land Title Association
Austin, TX

---
---
Cara L. Detring NTP
President
Preferred Land Title, LLC
Farmington, MO

---
Lisa A. DeWolf
President
Trident Land Transfer Company, LP
West Chester, PA

---
Ruth A. Dillingham NTP
Principal
Dillingham Law LLC
Barnstable, MA

---
---
Diane Evans NTP
Vice President
Land Title Guarantee Co.
Denver, CO

---
Tim E. Evans OLTP, NTP
President
Evans Title Agency, Inc.
Troy, OH

---
Andrea S. Ewan
Manager
Dearborn Title Insurance, Inc.
Lawrenceburg, IN

---
---
Anthony Franco
CEO
SafeChain Inc.
Columbus, OH

---
Wendy S. Gibbons Esq., NTP
VP/ Senior National UW Counsel
Old Republic National Title Insurance Company
Charlotte, NC

---
Rich Griffin NTP
VP, National Sales Manager
North American Title Company
Chicago, IL

---
---
Nick Hacker
President
North Dakota Guaranty & Title Co.
Bismarck, ND

---
Dean G. Hoag Jr.
CEO
The Title Resource Network
Sioux Falls, SD

---
Richard A. Hogan
VP & Chief Compliance Officer
CATIC
Rocky Hill, CT

---
---
John Holt ITP, NTP
VP and Claims Counsel
Old Republic National Title Ins. Co.
Eagle, ID

---
Philip S. Janny CLTP, NTP
Title Agent
Plunkett & Graver, PC
Allentown, PA

---
Danielle L. Kaiser NTP
Regional Underwriting Counsel
North American Title Insurance Company
Westfield, IN

---
---
Robin Kelsh
Executive Director
Pennsylvania Land Title Association
King of Prussia, PA

---
Gregory M. Kosin
President
Greater Illinois Title Company, Inc.
Chicago, IL

---
Mark A. Ladd
VP-Regulatory & Industry Affairs
Simplifile, LC
Provo, UT

---
---
John T. LaJoie
VP - Senior Operations Counsel
First American Title Insurance Co (Corporate Title)
Tallahassee, FL

---
Nancy K. Landmark NTP
VP and Senior Title Counsel
Commercial Partners Title, LLC
Minneapolis, MN

---
Tara B. Lawrence

Des Moines, IA

---
---
Randy M. Lee
Sr. V.P. Government Affairs
Randy Lee Public Affairs
Austin, TX

---
Cynthia Martin
VP, Sr. Corporate Underwriting
First American Title Insurance Co (Corporate Title Division)
Wexford, PA

---
Marianne Mathieu NTP
VP/National Agency Accounts
Fidelity National Title Group
New York, NY

---
---
Scott Merritt
Executive Director
Florida Land Title Association
St Pete Beach, FL

---
Leslie A. Midgley CAE
Executive Vice President & CEO
Texas Land Title Association
Austin, TX

---
Melissa Murphy
EVP, Chief Legal and Gen. Counse
Attorneys' Title Fund Services, LLC - Orlando
Orlando, FL

---
---
S. Madeleine Nagy
Executive Director
Title Insurance Rate Service Association
New York, NY

---
James O. Nelson II
Deputy General Counsel
First American Title Insurance Co (Corporate Title Division)
Santa Ana, CA

---
Dale Orr
President
VyStar Title Agency
Jacksonville, FL

---
---
Craig Page
EVP & Counsel
California Land Title Association
Sacramento, CA

---
Donald E. Partington
Executive Vice President
Fidelity National Title
Irvine, CA

---
Frank Pellegrini
President
Prairie Title Services, Inc.
Oak Park, IL

---
---
Maureen Pfaff WTP, NTP
President / CEO
Olympic Peninsula Title Co.
Port Angeles, WA

---
Brian Pitman
President
Independence Title
Austin, TX

---
Nicole Plath
CEO/Owner
Fortune Title Agency, Inc.
Roseland, NJ

---
---
Jack Rattikin III
Pres & Chief Executive Officer
Rattikin Title Company
Fort Worth, TX

---
Matthew D. Reass NTP
SVP Corporate Strategy and Sales
RynohLive
Virginia Beach, VA

---
Penny Reed CMB
SVP
Wells Fargo
Edina, MN

---
---
Caleb Reppert
VP, Strategic Relations
First American Title Insurance Co (Corporate Title Division)
Washington, DC

---
Thomas D. Richardson
General Counsel
Liberty Title Agency, Inc.
Ann Arbor, MI

---
Jody K. Rogow
General Counsel & Vice President
Amrock Title Insurance Company
Detroit, MI

---
---
Bill Ronhaar WTP, NTP
President
Whatcom Land Title Company, Inc.
Bellingham, WA

---
Alma Rushing NTP
Vice Pres of Escrow Operations
Orange Coast Title Company
Santa Ana, CA

---
Ashley Sadler
CATIC
Rocky Hill, CT

---
---
Mary Schuster
Chief Product Officer
RamQuest, Inc.
Plano, TX

---
Deborah L. Scott NTP, TPN
Commercial Examiner
Nebraska Title Company
Omaha, NE

---
Robert J. Sewell III
Pres. of State/Ops.
Title Financial Corporation
Missoula, MT

---
---
Kristin Sherfey
VP, Agency Services
Old Republic National Title Ins. Co. - MN Direct Operations
Minneapolis, MN

---
Henry L. Shulruff
Senior Vice President
Attorneys' Title Guaranty Fund, Inc.
Chicago, IL

---
Sylvia A. Smith-Turk
President
Western Title Company, LLC - Main/Kietzke Branch
Reno, NV

---
---
Christine Sparks ITP, NTP
Senior Vice President - COO
Attorneys' Title Guaranty Fund, Inc.
Chicago, IL

---
John H. Stauffer
CEO
Title Midwest, Inc.
Fairway, KS

---
Lisa M. Steele
Executive Vice President
Mother Lode Holding Company
Roseville, CA

---
---
Marx Sterbcow
Managing Attorney
Sterbcow Law Group, LLC
New Orleans, LA

---
Eric Swarthout
President
Thoroughbred Title Services
Rye Brook, NY

---
Amy Tankersley
Manager, Education & Research
North American Title Insurance Company
Middleburg Heights, OH

---
---
Justin Tanner
National Underwriting Counsel
Fidelity National Title Group
Bartlett, TN

---
James Thanasules
SVP & Chief NY State Counsel
AmTrust Title Insurance Company
New York, NY

---
Mary Thomas
VP/Regulatory Compliance Counsel
Stewart Title Guaranty Company
Houston, TX

---
---
David Townsend MTP, NTP
President, CEO
Agents National Title Insurance Company
Columbia, MO

---
Robert Treuber
Executive Director
New York State Land Title Association
New York, NY

---
Marcy A. Wagner NTP, TPN
KS & NE Sales Representative
First American Title Insurance Company (Agency Division)
Omaha, NE

---
---
James S. Watson
Partner/attorney
Foreman Watson Land Title, LLC
Owensboro, KY

---
Richard H. Welshons
President
DCA Title
Hastings, MN

---
Steven H. Winkler
EVP/Chief Underwriting Counsel
WFG National Title Insurance Company
Portland, OR

---
---
Daniel M. Wold
Executive Vice President
Old Republic National Title Insurance Company - Central Title Group Ops.
Minneapolis, MN

---
Elizabeth J. Wysong Berg ITP, NTP
NE Region Underwriting Counsel
Agents National Title Insurance Company
Indianapolis, IN

---
Robert Zwink
CoFounder and CEO
SafeChain Inc.
Columbus, OH

---
---
Staff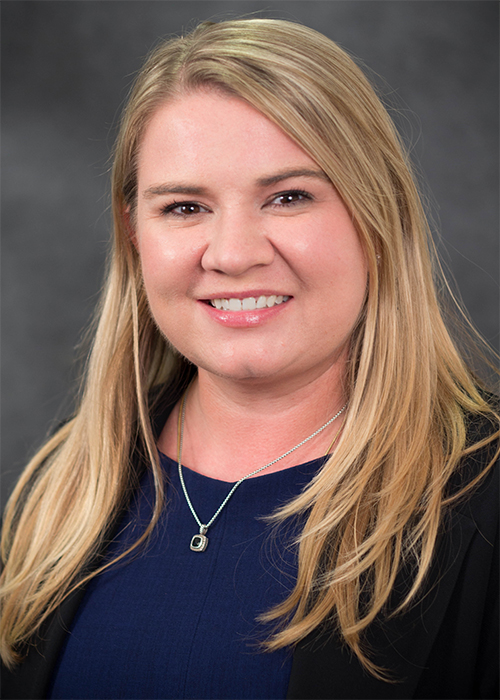 Emily Tryon
Director of Policy
American Land Title Association
1800 M St NW
Ste 300 South
Washington, DC 20036-5802
Phone:
202-296-3671 x241
Fax:
202-223-5843
E-mail:
etryon@alta.org
---