Downloads are only available to ALTA Members. If you are a member Please Log In
Reach Consumers (B2C)
Educating consumers is vital to growing your business in the digital world.
See Resources
Reach REALTORS® & Lenders (B2B)
REALTORS®, lenders and others in the settlement industry can help explain the benefits of title insurance. Use the tools to train your clients.
See Resources
Social Media Marketing Calendar
Stay in contact with your customers with this yearly calendar of social media posts.
See Resources
All Resources
The HOP Committee has developed over 100 resources that you can use to market your business and educate your customers.
See All Resources
HOP Leader Resources
See resources designed for HOP Leaders.
See Resources
Featured Resource
Seller Impersonation Fraud in Real Estate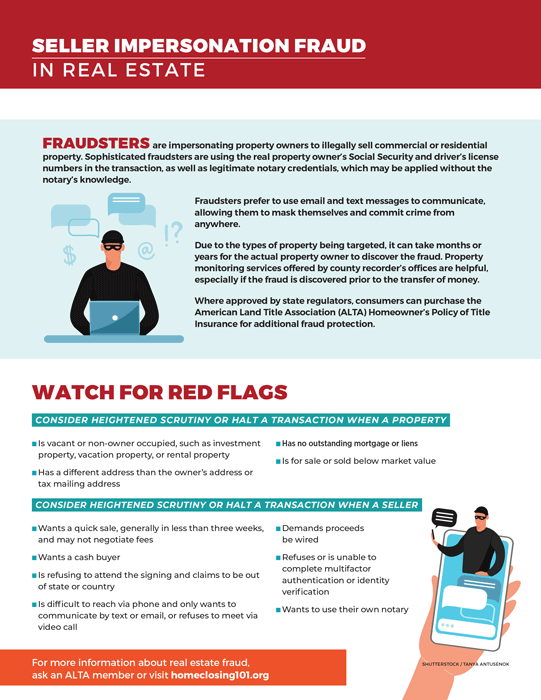 Fraudsters are impersonating property owners to illegally sell property. Use this one flyer to educate REALTORS about the dangers of Seller Impersonation Fraud and how to spot fraud. Available in several languages.