Will You Be Our Crockett and Tubbs at ALTA ONE?
April 17, 2017
Application Deadline Is May 5 to Be Part of an Experience That Unites the Industry and Innovates for the Future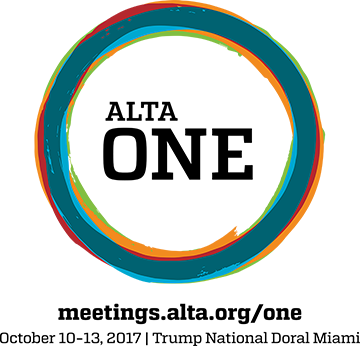 Policy, technology and the media are changing the landscape of the title industry. Homebuyers are demanding more transparency during the closing process. We need you to help us provide the highest quality and most impactful education at ALTA ONE, as we unite in Miami—a melting pot of cultures, ideas and beliefs.
Submit your application to join our faculty of speakers and help develop curriculum that shapes the industry's future and unites title professionals.
The deadline to submit your application is Friday, May 5.

Contact ALTA at 202-296-3671 or communications@alta.org.