Title Action Network Committee
The purpose and scope of work of this committee is to:



Increase the industry's grassroots footprint by providing title insurance, abstracting, land conveyance and real estate settlement service industry who are not members of ALTA a stake in the outcome of issues in which ALTA advocates


Offer free membership to all individuals who are in or support the business of the title insurance, abstracting, land conveyance and real estate services industries


Chair
Charles H. Gray
Vice President
Surety Land Title, Inc.
5909 Airport Blvd
Mobile, AL 36608-3140
Phone:
251-343-4200
Fax:
251-343-1229
E-mail:
charlie@suretyland.com
---
Member
Brett M. Beckett
Vice President
Elliott & Waldron Title & Abstract Co., Inc.
Hobbs, NM

---
Cynthia D. Blair NTP
Attorney/Member
Blair Cato Pickren Casterline, LLC
Columbia, SC

---
Justin Brashear
Attorney
Ironclad Title, LLC
Lake Charles, LA

---
---
Shonna S. Cardello CLTP, NTP
President
White Rose Settlement Services, Inc.
York, PA

---
Margaret Cook
Deputy General Counsel
Alliant National Title Insurance Company, Inc.
Longmont, CO

---
Tim E. Evans NTP
President
Evans Title Agency, Inc.
Tipp City, OH

---
---
Sherwood P. Girion
Consultant
Fidelity National Title
Los Angeles, CA

---
Thomas Hamauei
Attorney
Bayou Title, Inc.
Shreveport, LA

---
John Holt NTP
VP-Rocky Mountain Reg Claims Mgr
Old Republic National Title Ins. Co.
Eagle, ID

---
---
Danielle L. Kaiser NTP
Regional Underwriting Counsel
North American Title Insurance Company
Miami, FL

---
Robin Kelsh
Executive Director
Pennsylvania Land Title Association
King of Prussia, PA

---
Linda Larson
SVP
Old Republic National Title Ins. Co. - MN/ND/SD/WI Agency Operations
Minneapolis, MN

---
---
Mary O'Donnell
CEO/President
Westcor Land Title Insurance Company
Maitland, FL

---
Eddie Oddo
VP, Corporate Business Solutions
First American Title Insurance Co (Corporate Title Division)
Santa Ana, CA

---
Maureen Pfaff
President / CEO
Olympic Peninsula Title Co.
Port Angeles, WA

---
---
Joseph E. Powell NTP
Vice President & Area Counsel
Chicago Title Insurance Company
Birmingham, AL

---
Mary Jo K. Radowicz
Agency Services Coordinator
Fidelity National Title Group
Wauwatosa, WI

---
Elizabeth Russo Esq.
President
MCP Title Services, LLC
Crofton, MD

---
---
Donna Schmulbach
VP - Abstract Department Manager
First American Title & Trust Company
El Reno, OK

---
David Townsend NTP
President, CEO
Agents National Title Insurance Co.
Columbia, MO

---
John A. Voso Jr., NTP
Senior VP
Old Republic National Title Insurance Company - East Central
Independence, OH

---
---
Marcy A. Wagner NTP
Regional Manager
TitleCore National, LLC
Plattsmouth, NE

---
Leslie Wyatt
Dir. of Regulatory Compliance
SoftPro
Raleigh, NC

---
Staff
Elizabeth Blosser
Director of Grassroots and State Government Affairs
American Land Title Association
PO Box 2463
543 Cochran Lane
White Salmon, WA 98672-2461
Phone:
202-296-3671 x212
Fax:
202-223-5843
E-mail:
eblosser@alta.org
---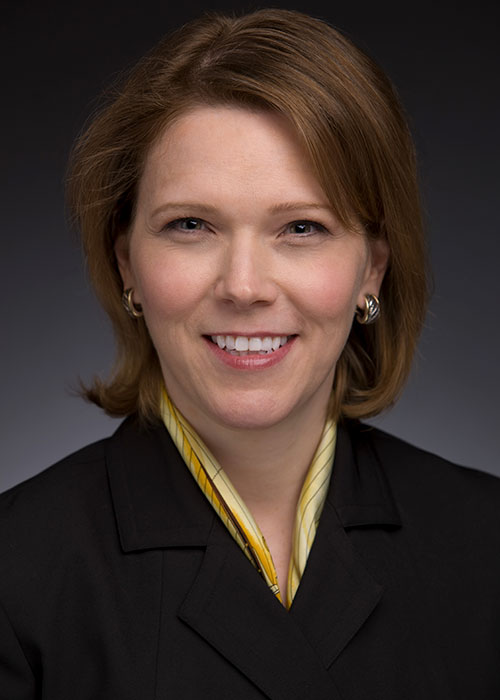 Michelle L. Korsmo
Chief Executive Officer
American Land Title Association
1800 M St NW
Ste 300 South
Washington, DC 20036-5802
Phone:
202-296-3671 x335
Fax:
202-223-5843
E-mail:
mkorsmo@alta.org
---