Native American Lands Committee
The purpose and scope of work of this committee is to:



Keep ALTA and its members apprised of new developments in the Native American Lands area through ALTA publications and other educational opportunities.


Monitor Native American Lands legislation, regulation, case law, and ongoing litigation to determine its general impact on title insurance and conveyancing and to assist ALTA in developing official positions regarding Native American Lands.


Recommend to the Board of Governors participation of ALTA as amicus curiae in Native American Lands litigation involving issues which might have significant broad effect on the interests of the title insurance and conveyancing industries.


Develop standardized products suited to transactions involving Native American tribes and property.


Establish liaison with Native American tribal and inter-tribal organizations to seek opportunities to work together to improve transactions.


Please Log In to view Working Documents.
Chair
Nancy J. Appleby
Appleby Law, PLLC
625 First St
Ste 604
Alexandria, VA 22314-1511
Phone:
703-837-0001
Fax:
703-997-4868
E-mail:
nancy@applebylawpllc.com
---
Members
Branden G. Allen
Underwriting Counsel
Old Republic National Title Insurance Company
Tampa, FL

---
Linda J. Aparo NTP
Director of Sales and Marketing
reQuire, LLC
Virginia Beach, VA

---
Marjorie R. Bardwell
Director-Underwriting Services
Fidelity National Title Group
Jacksonville, FL

---
---
Robert S. Bozarth
V.P. & Sr. Undwrtg. Cnsl.
Fidelity National Financial, Inc.
Jacksonville, FL

---
Lin Brasier
Regional Counsel
Alliant National Title Insurance Company, Inc.
Longmont, CO

---
Dan Buchanan
Senior Title Counsel
First American Title Insurance Co (Corporate Title)
Santa Ana, CA

---
---
Jonathan Buss
Sr Division Underwriting Counsel
First American Title Insurance Company (National Commercial Services)
Salt Lake City, UT

---
Michael J. Cantrell OKTP
Operations Manager
Wagoner County Abstract Company, LLC
Wagoner, OK

---
Paul C. Cozzi
V.P. & Sr. Underwriting Counsel
Chicago Title Insurance Company
Jacksonville, FL

---
---
Edward C. Eastman Jr.
Executive Director
New Jersey Land Title Association
Freehold, NJ

---
Nancy C. Farrell
President
Venture Title Agency, Inc.
Patchogue, NY

---
Dana Grutchfield
VP
Old Republic National Title Insurance Company
Tampa, FL

---
---
Cindy Guanell ITP, NTP
Regional Underwriting Director
First American Title Insurance Co (Agency Division)
Meridian, ID

---
Paul L. Hammann
Sr.V.P. & Chief Title Cnsl.
First American Title Insurance Co. (Corporate Title)
Sumner, WA

---
Chad L. Hansen
National Underwriting Counsel
Old Republic National Title Ins. Co.
Tampa, FL

---
---
Warren Hill
Vice President
Old Republic National Title Insurance Company
Albuquerque, NM

---
Sean Holland
Regional Underwriting Counsel
First American Title Insurance Co. (Direct Division)
Seattle, WA

---
Ken R. Jannen
VP - Sr. U/W Counsel
First American Title Insurance Co. (Corporate Title)
Parkland, FL

---
---
Rolf A. Lindberg
Senior Underwriter
Stewart Title Guaranty Company
Bloomington, MN

---
Orlando Lucero
VP/NM State Underwriting Counsel
Fidelity National Title Group
Albuquerque, NM

---
Ann Marie Malave
Underwriting Counsel
Fidelity National Title Group - Central States Agency Office
Overland Park, KS

---
---
Terese A. McDermott
Attorney
Liberty Title Agency, Inc.
Birmingham, MI

---
Megan Powell
Commercial Underwriter
First American Title Insurance Company
Seattle, WA

---
Gary D. Sandoval
VP, State Agency Mgr.
First American Title Insurance Co (Agency Division)
Albuquerque, NM

---
---
Jennifer Smith
Vice President & Manager
First American Title Company of Montana, Inc.
Billings, MT

---
Matt Veldey
Commercial Underwriting Attorney
Iowa Title Guaranty, A Division of Iowa Finance Authority
Des Moines, IA

---
Bill Wooten
Vice Pres
Fidelity National Title of New Mexico, Inc.
Albuquerque, NM

---
---
Staff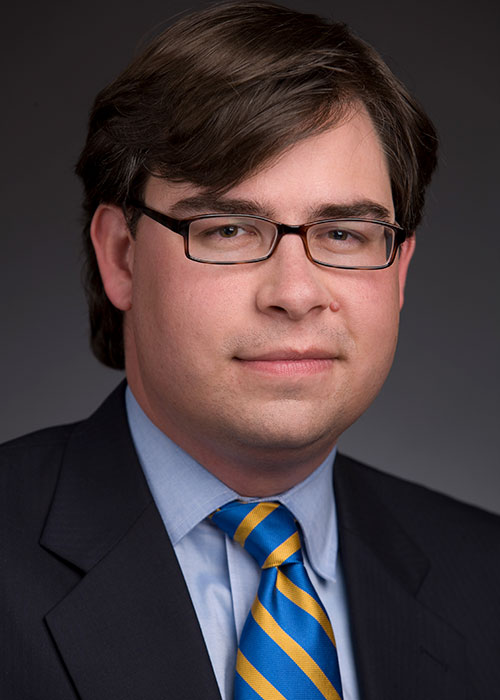 Justin B. Ailes
Senior Vice President of Policy
American Land Title Association
1800 M St NW
Ste 300 South
Washington, DC 20036-5802
Phone:
202-296-3671 x215
Fax:
202-223-5843
E-mail:
jailes@alta.org
---